Heirloom Pear Sampler - 6 Varieties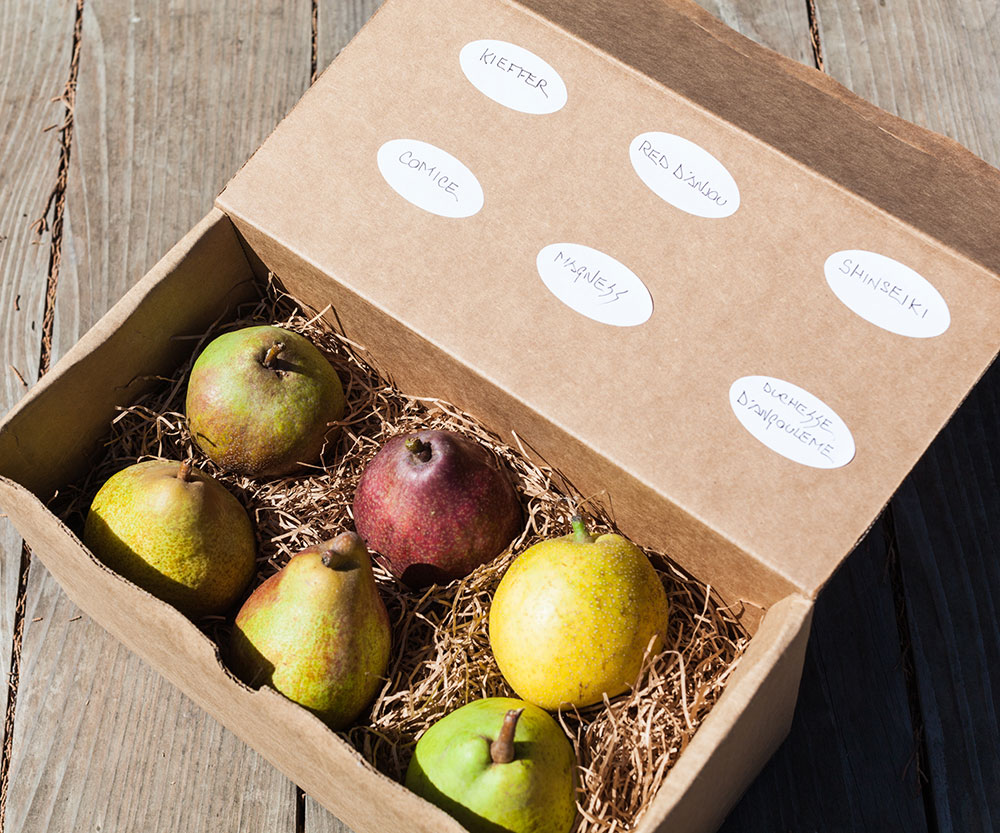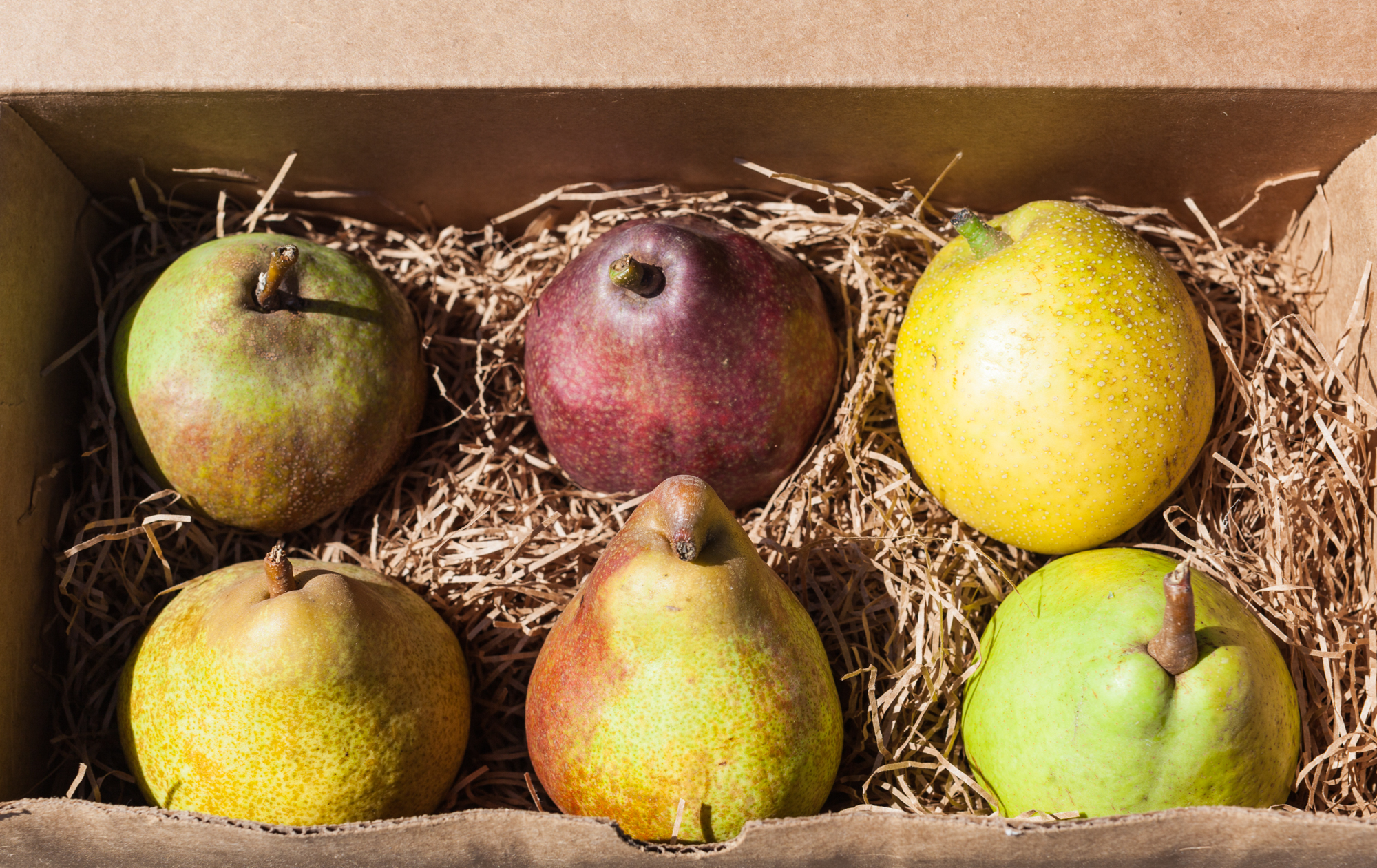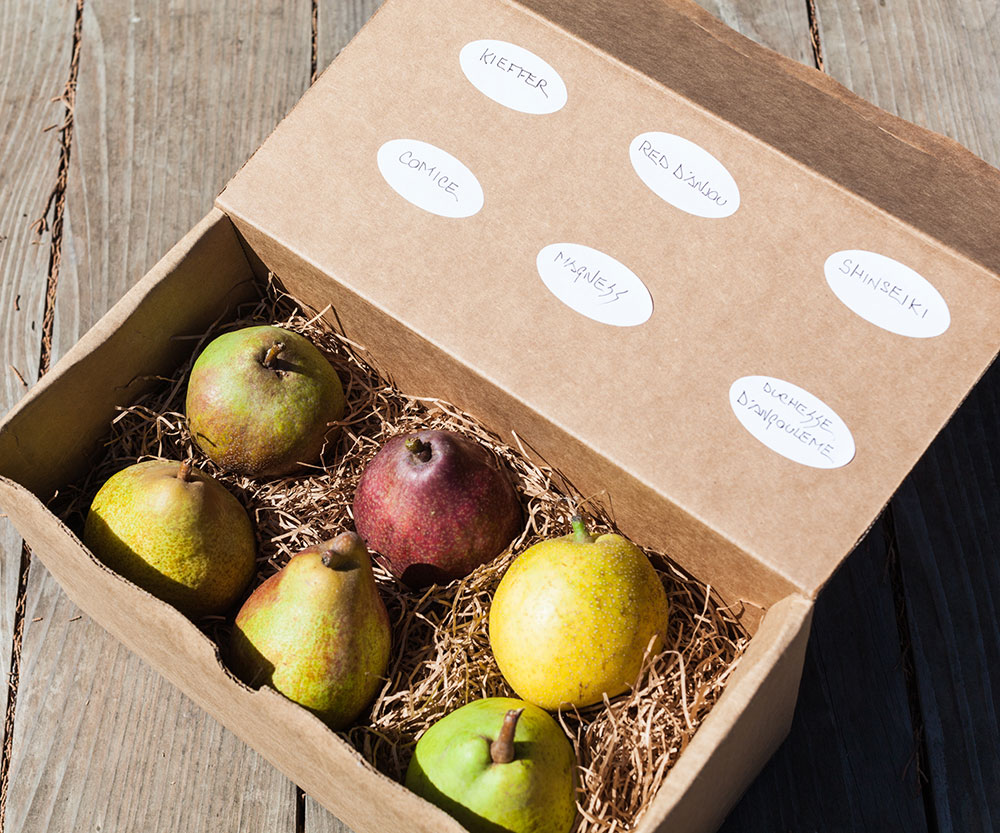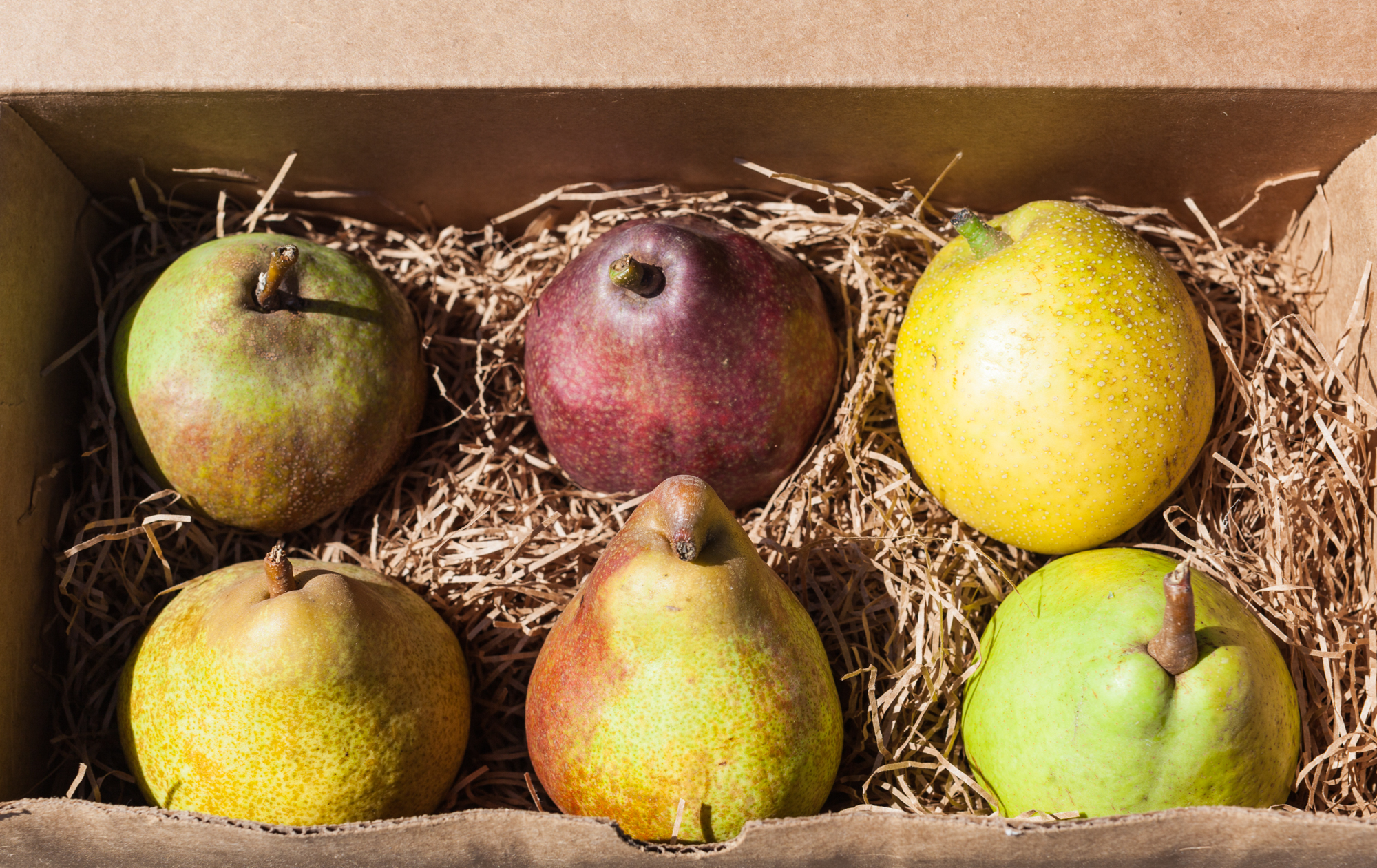 Heirloom Pear Sampler - 6 Varieties
Welcome to the fantastic world of organic heirloom pears, a new offering from our orchards this year. Try new varieties that are rarely if ever found in the supermarket. You can host a pear sampling party to amaze your friends, or, just keep them all to yourself to enjoy.

Each sample pack will contain six pears, from the following varieties:
Warren, Shinseiki, Duchesse D'angouleme, Blake's Pride, Comice, Magness, Kieffer, Red D'anjou and a little later in the season, Winter Nellis. Included in your gift box is a rich explanation of the history of each variety sent.
Pears are the under-appreciated cousin to more popular apples. There are hundreds of varieties from all over the world, and they all feature unique flavor profiles.